4 Day Externship in EFT Couple Therapy
Feb. 9-10 and Feb. 16-17, 2023 9:00AM to 5:00PM each day Live online With Certified EFT Trainers Nancy Gardner, Ph.D. and Veronica Kallos-Lilly, Ph.D.
The Externship in Emotionally Focused Therapy (EFT) is the basic four-day training in EFT and a pre-requisite for all other trainings. It includes an overview of all aspects of the model including steps and stages, interventions, adult attachment theory, and application of EFT with couples. The Externship material is taught with a variety of teaching methods including lecture, interactive discussions, role plays, video demonstrations. The course includes observation of live, unscripted therapy sessions with real couples, presentations of attachment theory and clinical techniques, skills training exercises, and discussion of specific clinical material.
What Is EFT?
Emotionally Focused Therapy for Couples (EFT) is based a comprehensive theory of adult love and attachment, as well as a process for healing distressed relationships. It recognizes that relationship distress results from a perceived threat to basic adult needs for safety, security, and closeness in intimate relationships. This experiential/systemic therapy focuses on helping partners restructure the emotional responses that maintain their negative interaction patterns. Though a series of nine steps, the therapist leads the couple away from conflict deadlock into new bonding interactions. A substantial body of research now exists on the effectiveness of EFT, showing large treatment effect sizes and stable results over time with many different kinds of couples. EFT has recently been expanded to work with individuals and families.
For more information about Emotionally Focused Therapy, please go to http://iceeft.com
Who Should Attend?
The Externship is intended for mental health professionals who counsel couples including psychiatrists, psychologists, social workers, marriage and family therapists, licensed professional counselors, clergy, and students training in these professions.
By attending, participants will:
Obtain a clear understanding of the basic experiential and systemic concepts of an "Emotionally Focused" approach to couples therapy.
Develop skills in helping partners reprocess the emotional responses that maintain relational distress
Develop skills in helping partners shape new interaction patterns and bonding events.
Develop skills to overcome therapeutic impasses with couples.
Delineate the steps and stages of the model, interventions most commonly used, and methods to use with couples' underlying interactional patterns.
(See below for specific learning objective for each day).
NANCY GARDNER
ICEEFT Certified Trainer
Nancy Gardner, Ph.D. is a certified EFT Trainer, a licensed psychologist in private practice, and a co-founder and board member of the EFT Center of Los Angeles. Nancy taught couple therapy for more than a decade at Alliant International University in Los Angeles. She is a AAMFT Approved Supervisor, and a past president of the Los Angeles County Psychological Association (LACPA). In addition to her EFT training, Nancy has post-doctoral training in psychoanalytic psychotherapy, family therapy and the Gottman Method of couple therapy. Nancy and her colleagues from Los Angeles have created two videotapes. One, entitled Caught in the Struggle, is meant to help therapists work with their own self of therapist issues when working with couples in distress. The second video, entitled Living Love that Lasts, is a documentary in which over forty couples in happy long-term relationships share their experiences of lasting love. Nancy is deeply committed to helping clinicians learn this beautiful way of working with couples we call EFT. She has been appreciated for her patience, her authenticity, and her ability to create a safe yet challenging learning environment.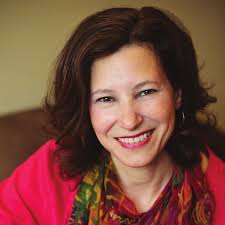 VERONICA KALLOS-LILLY
ICEEFT Certified Trainer
Veronica Kallos-Lilly is a certified EFT Trainer, clinical psychologist and co-founder of the Vancouver Couple & Family Institute and Vancouver Centre for EFT Training. Since 1995 she has enjoyed training therapists and traveling within Canada, the US and Australia to teach EFT with Couples and Individuals, EFT and Trauma, and Self of the Therapist workshops. Veronica also presents educational workshops based on EFT to public audiences, such as Hold Me Tight® for couples and Hold Me Tight® / Let Me Go for families with teens. Veronica is a published author and excited to announce the recent publication of the second edition of her popular book, An Emotionally Focused Workbook for Couples: The Two of Us. The first edition was translated into eight languages: Dutch, German, Polish, Russian, Korean, Japanese, with Hungarian and Ukrainian translations in process. As a presenter, Veronica is known for her warm, engaging style, and ability to bring clarity and heart to her teaching. Most of all, she is passionate about working with clinicians to deepen their therapeutic work and strengthen their confidence.
Here are some comments from therapists who attended recent externships by Drs. Gardner or Kallos-Lilly:
This was one of the most outstanding workshops I have attending so far in my training. I really appreciated the variety of learning experiences through seeing different EFT therapists, live sessions, different coaching.
This exceeded my expectations. I could apply what I learned right away in my practice.
This course was taught with compassion which created a safe, nurturing environment.
I thought it was thorough and inspiring and challenging without being overwhelming.
It was fantastic. Excellent integration of theory and how to apply it.
I really appreciated the externship. It has allowed me to deepen my work.
I learned so much that was new and inspiring, in particular, slowing down and deepening the emotional experience for the client.
Other details regarding the Externship
*This workshop is an ICEEFT-approved prerequisite course for certification in Emotionally Focused Therapy.
This is a 4-day externship offered over two 2-day blocks. Participants must attend all four days in order to receive CE credit and a certificate of completion from ICEEFT.
This training is sponsored by the International Center for Excellence in Emotionally Focused Therapy (ICEEFT).
28 hours of continuing education credits can be earned by attending this program in its entirety.
Time and Location Details: The Externship will meet each of the four days from 9:00AM until 5:00PM. Meetings are online.
Recommended Reading
Johnson, S.M. (2019) Attachment Theory in Practice: EFT with Individuals, Couples and Families. New York: Guilford Press.
Johnson, S.M.(2004) The Practice of Emotionally Focused Couple Therapy: Creating Connection, 2nd edition. New York: Brunner-Routledge.
Johnson, S.M.,Bradley, B., Furrow, J., Lee, A., Palmer, G., Tilley, D., Woolley, S. (2005) Becoming an Emotionally Focused Couple Therapist. New York: Brunner-Routledge.
Brubacker, L.L. (2018) Stepping into Emotionally Focused Couple Therapy. Karnac Books Ltd, London.
Specific Educational Objectives for each day: .
Day 1: Introduction to Couple Distress, Attachment Theory, Process of EFT
1. Describe the nature and causes of marital distress
2. Describe basic Attachment Theory and how it informs working with couples in EFT.
3. Describe the systemic and experiential elements of EFT.
4. Describe change factors involved in a couple moving from distress to recovery.
5. Describe the Nine Steps and Three Stages of EFT.
6. Practice the basic empathy skills that are central to the therapeutic process in EFT .
Day 2: Assessment, Alliance Stage 1 (Steps 1-4 of EFT)
1. Describe and practice assessment skills in EFT (Steps 1 & 2).
2. Describe and practice how to create a therapeutic alliance using: empathic attunement, validation, acceptance, genuineness.
3. Describe and practice how to enter experience of partners to find out how each constructs his/her experience of their relationship.
4. Describe and practice how to track and frame the sequences of interaction that perpetuate couples' distress. 5. Describe the difference between primary and secondary emotions.
6. Describe and practice how to frame the negative cycle (e.g., pursue/withdraw) emphasizing attachment needs (e.g., closeness, connection, importance of the other, fear of loss).
Day 3: EFT Interventions and Change Events Stage 2 (Steps 5-7 of EFT)
1. Describe systemic and experiential theories that underlie EFT interventions.
2. Describe and practice the basic EFT interventions for working with emotion, i.e. reflection, validation, evocative responding, empathic conjecture and heightening.
3. Describe and practice how to use RISSSC to heighten emotional experience.
4. Describe and practice how to facilitate interaction between partners by using enactments.
5. Explain how to put the interventions together to facilitate change events.
6. Describe the three change events in EFT: de-escalation, withdrawer engagement and pursuer softening.
7. Describe and practice the skills of accessing, exploring and deepening emotion.
8. Describe and practice the skills of facilitating acceptance.
9. Describe how to choreograph change events using enactments.

Day 4: Becoming an EFT Therapist/Attachment Injuries
1. Explain the EFT Tango as it applies to individuals in Emotionally Focused Therapy for Individuals
2. Explain attachment injuries from an Attachment Theory perspective.
3. Explain the steps toward resolving attachment injuries, creating forgiveness.
4. Describe and practice EFT skills toward resolving attachment injuries.
5. Describe key interventions with escalated couples.
6. Describe an EFT approach to managing co-morbidities such as depression and sexual dysfunction
7. Summarize ways to continue learning EFT and refining skills in this method of therapy.
ICEEFT Stance on Diversity: Drs. Gardner and Kallos-Lilly are certified by ICEEFT, and abide by the following stance adopted by ICEEFT
At the International Center for Excellence in Emotionally Focused Therapy (EFT) we are dedicated to developing secure, resilient individuals and successful trusting relationships between partners and within families across the globe. As such, we stand against all forms of racism and discrimination and stand in support of the Black community. With new eyes, we condemn the abhorrent impact of systemic racism in our world, our societies, and in our own organization.
We are committed to listening, learning and growing, so that we can better embody our values of inclusion, equality and diversity. We can and will do better. As a community, we commit to becoming an anti-racist organization, working in close collaboration with our Diversity and Inclusion Group, as well as with members in our community who have experienced marginalization. Together we will fight racism, both as a principle and as a tangible reality in our training programs, our clinical work and our interactions with communities across different countries and cultures.
Our renewed aim is to share our expertise and knowledge in the service of healing racial trauma, helping people value differences and enabling them to also embrace our common humanity. We will take a more focused and deliberate action to welcome and promote greater openness and compassion in all our endeavors.
With inclusion, equity, and diversity as foundational values, our work will continue to remain grounded in attachment science which asserts that we are all wired for connection and share common needs to be seen, valued and supported by others.
With so much to learn we will remain curious and committed to our aspirations to become an equitable organization where everyone can thrive—until we get it right. Working together we will get there.
To register for this Externship, please go to: